August 21, 2015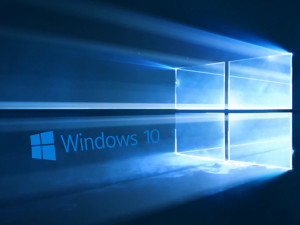 I, like most people, despise Windows 8. I find it the complete opposite of user friendly and ended up working on my laptop less and less because of it. With the new Windows 10 available for download here is a list of things that may make you able to tolerate Windows again.

1. Its Back! – The Start menu makes a return in Windows 10 with an additional feature/panel with tiles on the right. These tiles can be added, removed, resized, and placed in different groups.

2. New Browser – Microsoft Edge is available as another browser option. Microsoft claims it is the fastest browser on Windows 10 and can also be used on tablets and touch screen devices.

3. Personal Assistant – That's right, Cortana makes its grand entrance to the desktop by showing up as a search pane on the taskbar. Simply type your request in to get things done. You can also talk to her out loud by saying "Her Cortana"

4. Something For New Hardware – A biometric login feature is available for a select list of people with new PC hardware. Users can log into Windows by literally just looking at their laptop. Since this feature requires a "RealSense" 3D camera most people will not be able to use this feature.

5. Continuum Technology – This technology is available to make sure the OS responds to the device equipment. This is useful for convertible devices that can go back and forth between tablet and desktop mode. It detects when a keyboard is detached or the screen flipped and brings up a prompt to switch to tablet mode.

6. Multiple Desktops – Microsoft finally equipped Windows with a virtual desktop feature. By clicking on a new Task View button next to the Start button, will bring up a desktop bar where new desktops can be created, re-arranged, or closed.

7. An Action Center – This sounds cooler then it is, but similar to a smartphone, the action center is where you can view your notifications. Microsoft did take it a step further by configuring a "quick action" button that shows up at the bottom of the center for handy access.

8. FREE! FREE! FREE! – Upgrading to Windows 10 is completely free for existing Windows 7 and 8.1 users. Probably because most people I know hated their current version and Microsoft wanted to make up for it. The catch is you must do it within a year of Windows 10 debut.