September 10, 2015
Apple's fall announcement has come and gone and as usual there was a lot of information. Unfortunately they still haven't released a new charger that doesn't break but what they did tell us about it pretty cool.

The new iPad will be the iPad Pro. It'll have 5.6 million pixels and be about the size of the iPad Air 2. It will have 10 hours of battery life and be available in gold, silver, and space gray. Also introduced with the new iPad is the Apple Pencil ($99) which does exactly what you would expect but can only be used with the iPad Pro.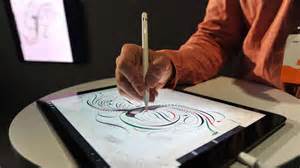 The Apple Watch will get access to more apps and comes in more band colors. The sport models will now come in Gold and Rose Gold. Apple teamed up with another high end company, Hermes, and they will put their touch on the Apple Watch. (Hermes watch pictures below)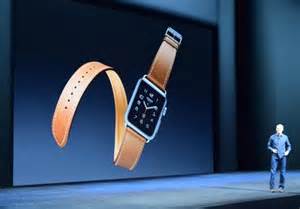 Apple also introduced tvOS, which is based on iOS and is for the Apple TV. You will be able to shop and game as well as get a brand new remote. Siri comes to the Apple TV and you can use her to find movies and television shows. The new Apple TV will be available for $149.

They added their famous "s" to their iPhone 6's. Available at the end of September will be the iPhone 6S and 6S Plus. 3D touch was also introduced with the new phones which uses Apple's "taptic engine" to detect the pressure of a user's finger. Taking a picture is a little different now that the live photos can capture second before and after the picture is taken. These phones will cost you between $199-$299